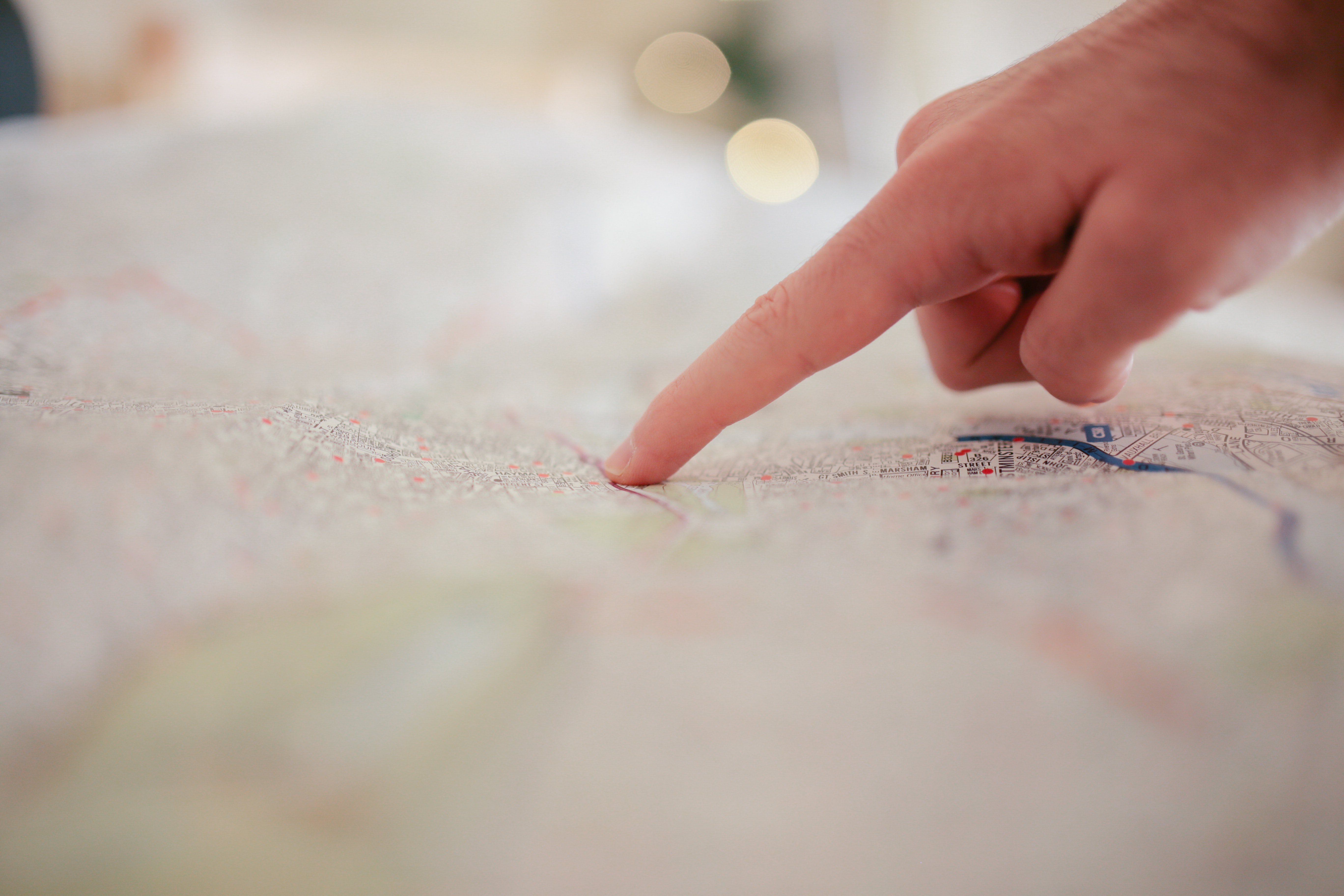 Mapping a Route to NMC Approval
Meeting the standards using Sofia
As industries go, there are few more critical, exacting, and demanding than healthcare.
Aspiring healthcare professionals must complete highly regulated programmes of study to ensure they uphold the rigorous standards expected of them.
Courses that train students to become nurses or midwives are regulated by the Nursing and Midwifery Council (NMC). The NMC has designed a standards framework for nursing and midwifery education, which aims to:
"Provide flexibility for approved education institutions and practice learning partners, to develop innovative approaches to all education for nurses, midwives, and nursing associates while being accountable for the local delivery and management of approved programmes."
To have your programme approved by the NMC, your institution must be able to demonstrate that teaching meets each aspect of the standards framework. If your curriculum exists only on paper, this can seem like an unfeasible challenge. But, if your institution uses Sofia, the impossible becomes possible.
Sofia is designed to display comprehensive overviews of even the most complex curriculums. By creating a digital copy of your curriculum, you are empowered to provide regulators, as well as your students, with an in-depth visual summary of your offering.
Meeting the Standards
The NMC's framework is designed to ensure each institution provides a well-rounded learning experience that covers all the skills students need to become successful nurses and midwives. As such, it comprises five different standards:
Curricula and Assessment
Educational Governance and Quality
Student Empowerment
Learning Culture
Educators and Assessors
It is your institution's responsibility to prove that your programme meets these exacting standards. While meeting some standards requires unique internal reviews, Sofia can help you take care of the others. Here's how.
Curricula and Assessment
"We set standards for curricula and assessment that enable students to achieve the outcomes required to practise safely and effectively in their chosen area." The Nursing and Midwifery Council
For courses training students to become nurses and midwives, the NMC has outlined the specific outcomes the programme must help learners achieve for it to be approved. For institutions seeking approval, this can cause one of two problems:
Their curriculums are not currently built around these outcomes and must therefore adapt.

Their curriculums are currently built around these outcomes, but they have no way of showing it.
If you have found that these outcomes are not at the core of your curriculum, changes will have to be made.
When curriculums are archived as written documents, this means a lot of time-consuming paperwork and a process that dominates your workload. In contrast, having a digital copy of your curriculum built on Sofia means those changes can be implemented in hours rather than months.
Sofia gives you the flexibility to make changes to your curriculum instantly and at any time. Whether you need to restructure each module or edit your terminology, Sofia's versatility means you aren't derailed by overhauls or end-of-year adjustments.
If your curriculum is already designed in accordance with the outcomes specified by the NMC, you aren't facing a painful redesign. However, you must still identify an effective way of linking the curriculum to those outcomes. Sofia is the perfect platform to display your curriculum in its entirety, and it has been designed specifically for mapping curriculums to desired outcomes.
With a visual summary of your curriculum at your disposal, you can review each module, lecture, or seminar, map it against NMC's outcomes, and tag it appropriately. Having connected your curriculum in line with NMC's documentation, you can use one of Sofia's many clear visual displays to exhibit exactly how your programme helps each student achieve those outcomes.
Educational Governance and Quality
"We expect education providers to comply with all legal and regulatory requirements." The Nursing and Midwifery Council
The standard of 'Educational Governance and Quality' ensures that institutions comply with legal, regulatory, professional, and educational requirements. Some of the requirements to meet this standard are linked to the design and delivery of your programme. For example:
Requirement 2.2: "Ensure programmes are designed to meet proficiencies and outcomes relevant to the programme."
Requirement 2.3: "Comply with NMC Programme standards specific to the programme being delivered."
In order to analyse whether you meet these requirements, it's important to be able to review your programme and curriculum in their entirety. When your curriculum is a high ideal concept, or hidden within a library of written documents, this analysis is almost impossible. Without the ability to conduct a review, how will you know if your curriculum is compliant? And even if it is, how can you demonstrate it to the NMC?
Sofia is designed with displaying curriculums in mind. Once you have reproduced your curriculum in Sofia, you can review and browse it through a series of simple, easy-to-understand visual displays. Sofia also has a built-in search function, so you don't have to click through numerous pages to find what you're looking for.
Demonstrating compliance with a curriculum documented using old methods can take time you simply don't have. Demonstrating compliance with a curriculum built in Sofia frees up your time to take on other important tasks and helps you secure NMC approval for your programme.
Student Empowerment
"We want students to be empowered and provided with the learning opportunities they need to achieve the desired proficiencies and programme outcomes." The Nursing and Midwifery Council
The Nursing and Midwifery Council's framework is not solely built around regulating the contents and compliance of your programme. The 'Student Empowerment' standard requires your institution to demonstrate that it empowers students to achieve their potential and meet the NMC's specification for nurses or midwives.
Methods of empowering students can take many forms, but helping them understand what they are learning and how it develops their skills is a crucial one.
Sofia is not just a tool for your administrators; it's also a fantastic platform for your students. Using Sofia, students are able to:
Sofia offers students the transparency they need to set their own benchmarks and take control of their learning. Having access to details of what they're learning and what they need to learn is a great source of motivation to progress. In addition, being able to review prior learning means when students have faced a situation in a clinical setting, they can return to their notes and learning at a theoretical level.
Satisfy the NMC with Sofia
Showcasing the quality of your curriculum and securing approval from the NMC doesn't have to be a logistical nightmare. In fact, it can be really easy. All you have to do is choose Sofia.
If you'd like to take a look at Sofia for yourself and find out more about the value it adds to your institution, we'd love to walk you through it. Book a demo with our team today!