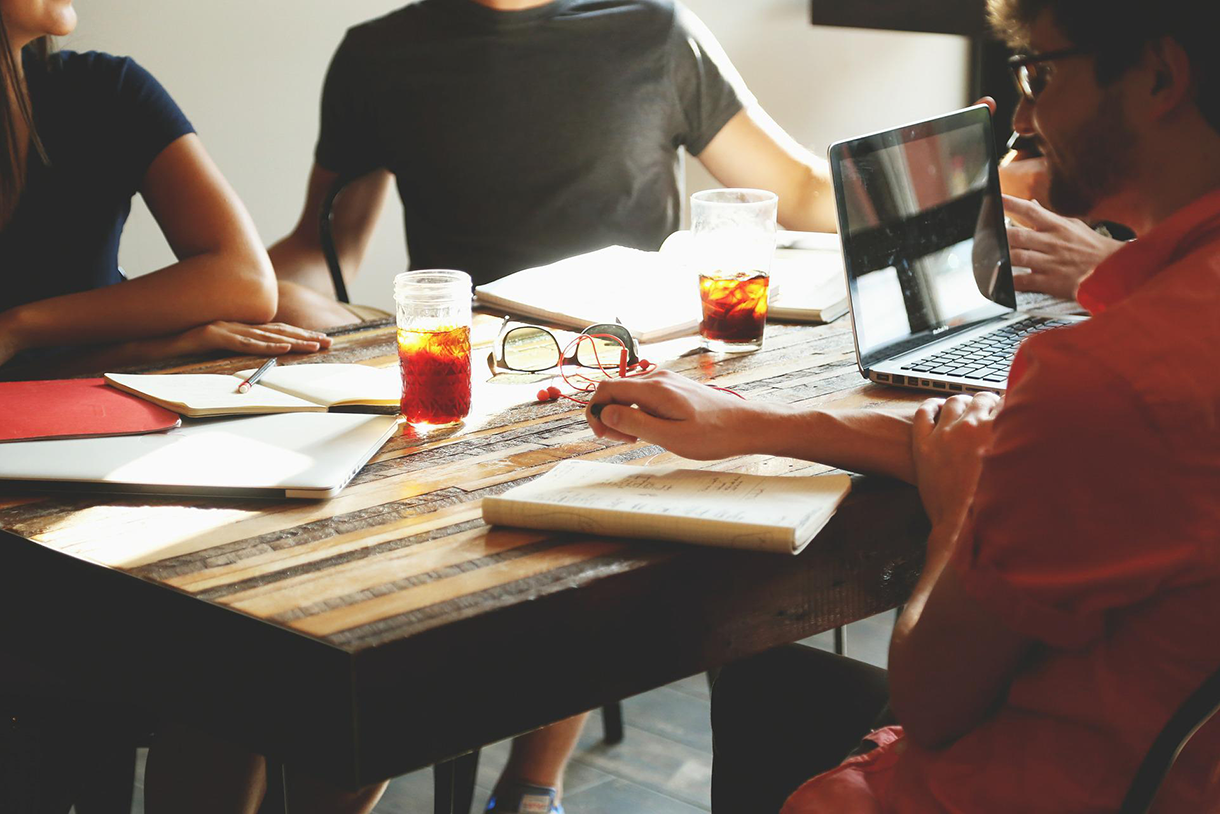 Improving Curriculum Governance with Sofia
From yearly faculty reviews, to in-depth scrutiny and sign-off policies, how do you ensure you can carry out your governance procedures effectively, and without heavy administration?
We all know that governance is essential when it comes to managing your curriculum. The big question remains, how do you ensure you can carry out your quality assurance procedures effectively, and without heavy administration?
From yearly faculty reviews, to in-depth scrutiny and sign-off policies, keeping on top of governance can be a time-consuming and painstaking process.
Inevitably, the way in which you decide to approach the task can be the difference between months-long reviews that require each and every detail to be looked at under a magnifying glass, or a process that begins with a straight-forward, at-a-glance understanding of your curriculum.
Fortunately, Sofia is here to help. In our latest update, we've taken a look at how Sofia can simplify your governance procedures - from instant categorisation and separation of major and minor changes, to enhanced search facilities.
Keeping Track of Your Curriculum Content
Let's start with curriculum content.
The first step toward good governance is being able to easily and effectively report on curriculum components - whether this is searching content within a particular course, or tracking where a topic is covered throughout the year's curriculum.
Being able to pull this information quickly can make a drastic difference to your governance processes, and can significantly improve the ease with which you are able to conduct internal reviews, or respond to FOI requests.
Sofia allows you to quickly and accurately report your curriculum content at both a high level, and in granular detail. By searching a keyword or phrase, you'll instantly locate all relevant content at the click of a button. Simply select your filters (by subject area, year of study, etc) or input a natural search term in the free-text box.
---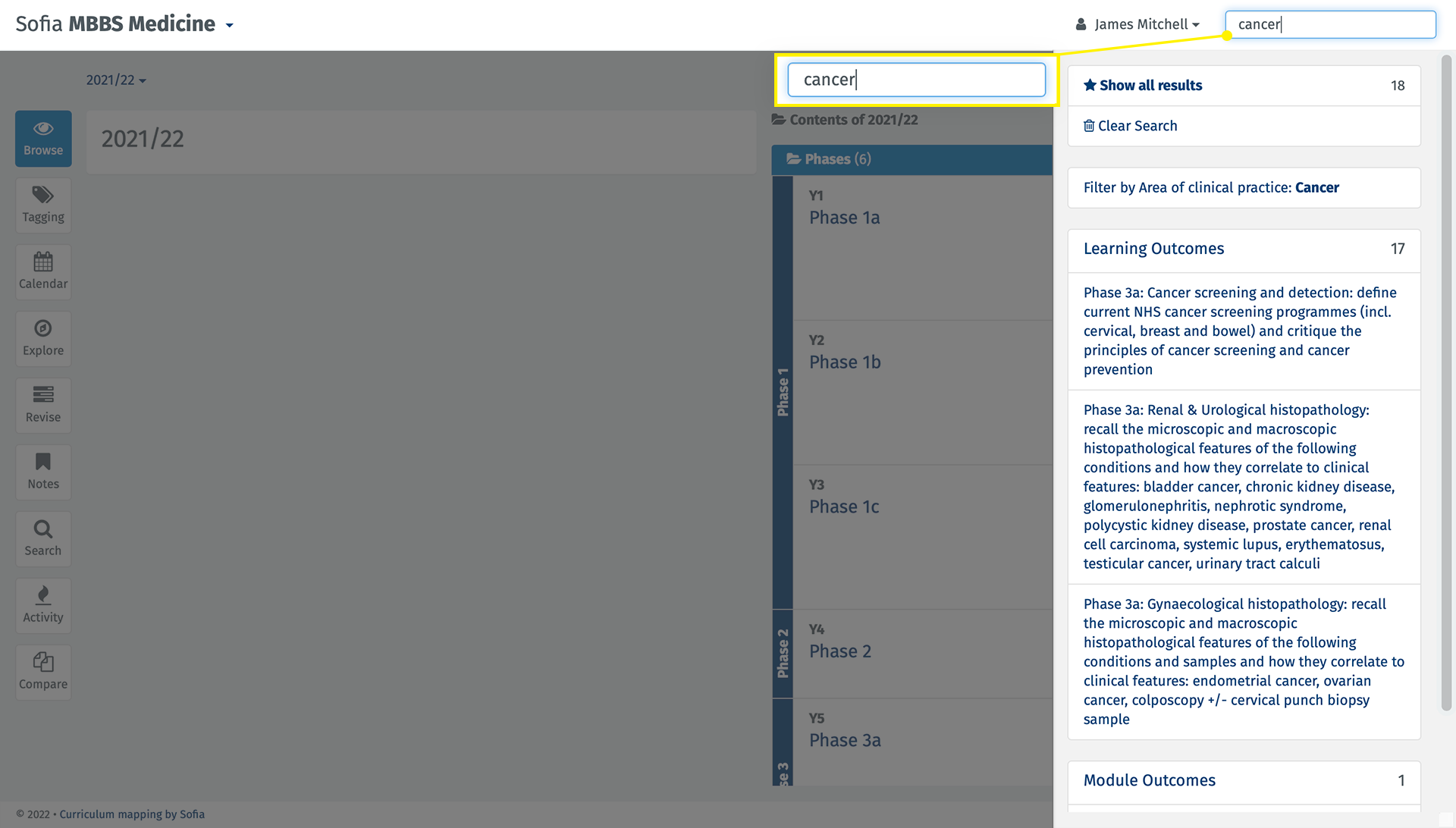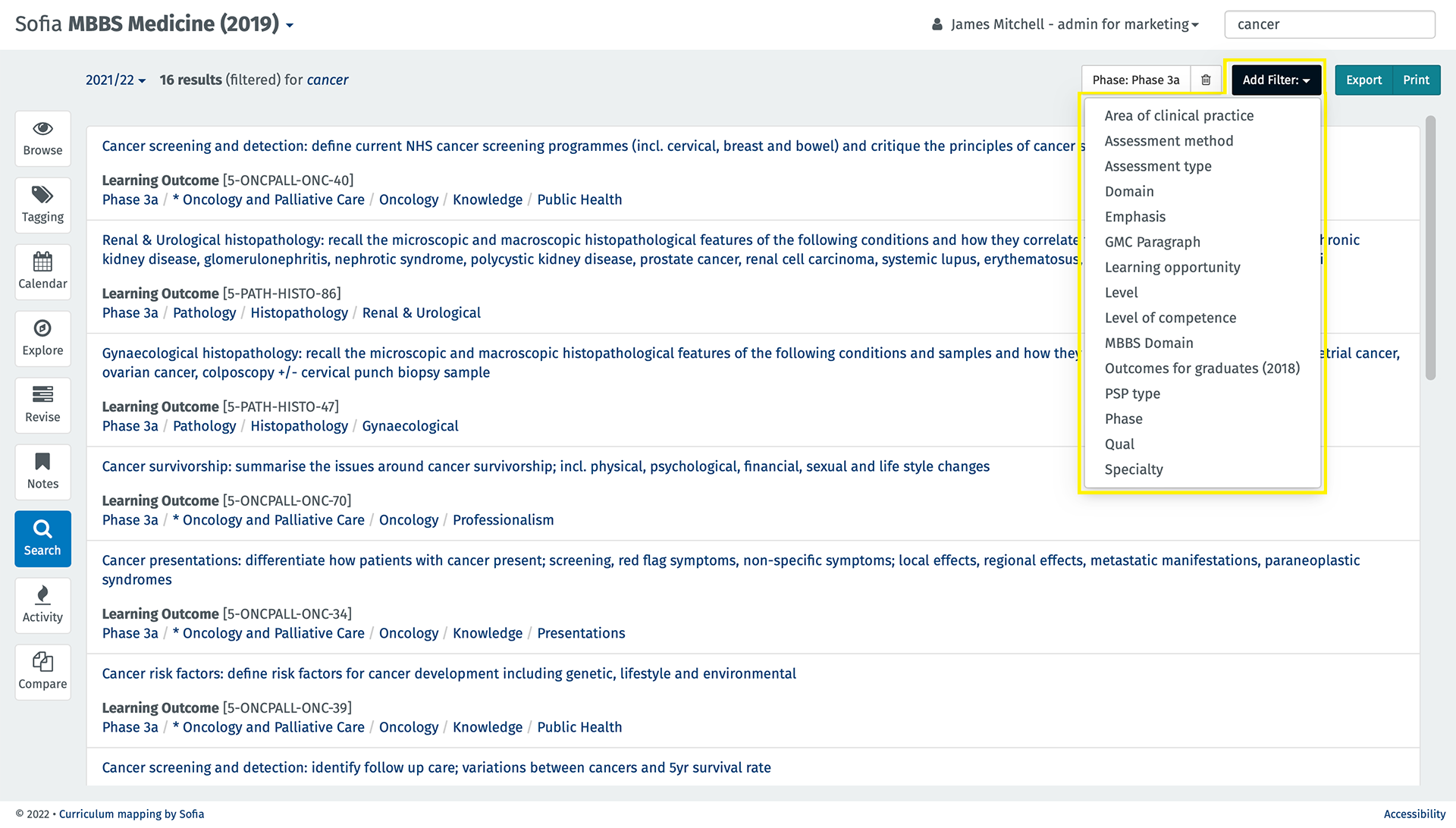 ---
Most importantly, you can then export your report in either .csv or .pdf file format, allowing you to share your report, conduct further analysis, and collaborate more effectively with others.
However, we understand that reporting and reviewing your curriculum goes much deeper than this. When it comes to a full-scale curriculum review, searching by a single keyword or phrase is not enough.
That is why Sofia enables a detailed comparison between two different versions of the same curriculum, allowing you to quickly identify changes made between different years and track the evolution of your curriculum.
Manage and Report Changes with Ease
It's inevitable that throughout any given year, your curriculum will see a considerable number of changes, yet not all of these will be noteworthy when it comes time to review. Perhaps you changed the aesthetic or wording of a learning outcome, but the general meaning remains the same. You may even have just corrected a typo.
Neither of these changes would require a great deal of scrutiny (if any at all), and running through all changes to determine which require oversight can be tedious.
In our latest update, Sofia eliminates the need to comb through all changes retrospectively by assigning each one a tag depending upon whether the amendment was aesthetic, a minor change, or a major adjustment.
---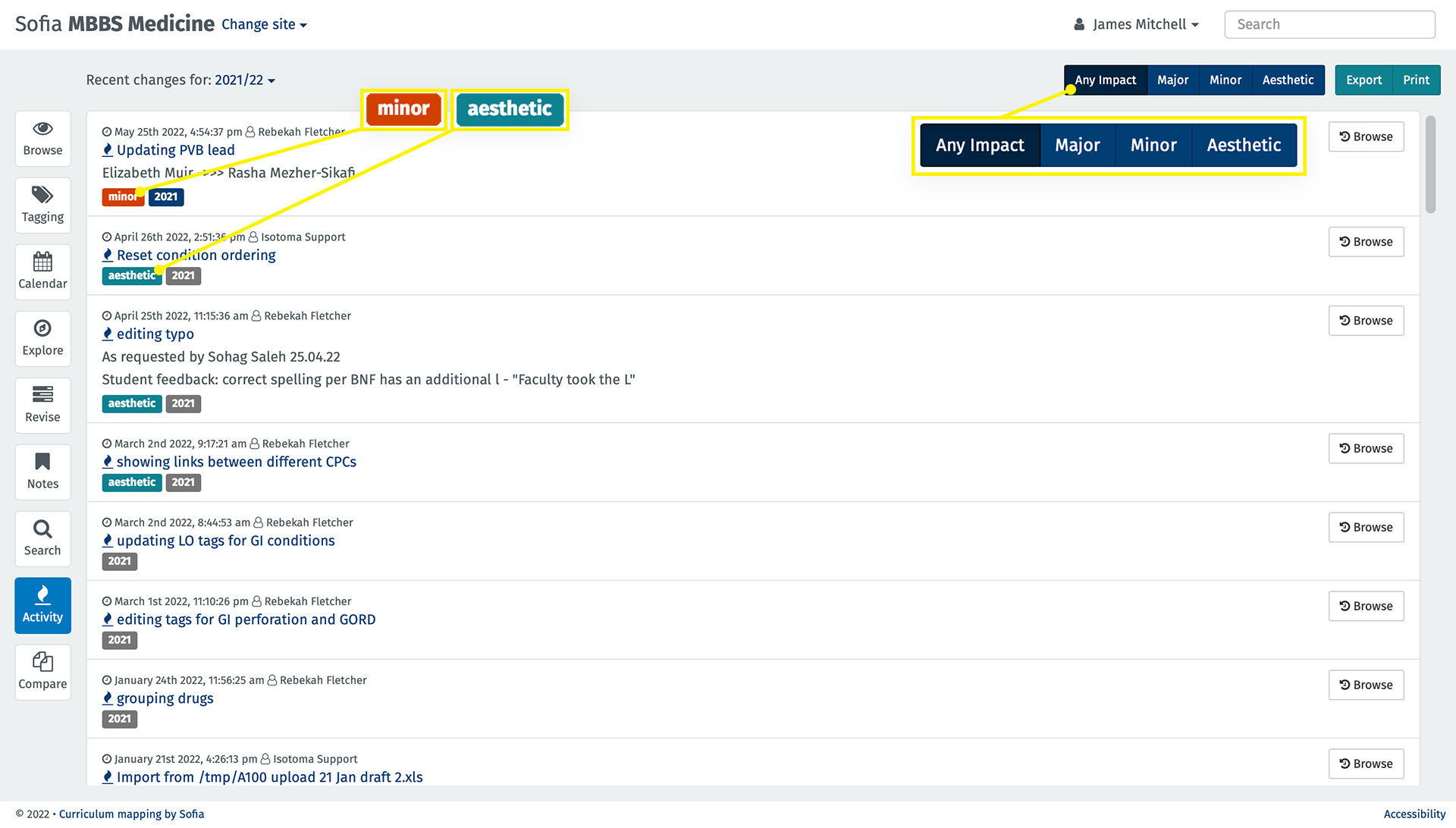 ---
Using these tags, you can search for each type of change. From there, you can print or export a report of changes to share elsewhere, ensuring that you're only ever focused on the changes that need your attention.
Need a yearly report on minor changes for faculty review? Done. Want a comprehensive overview of major changes that need to undergo thorough scrutiny and sign-off procedures? Simple.
Improving Your Governance with Sofia
We are constantly reviewing and updating the functionality in Sofia in light of our user feedback, making sure that we're always delivering the best possible tool for the job - allowing you to stay a step ahead of the curve.
For more information, or to request a demo of Sofia's latest features, speak to the Sofia team today.