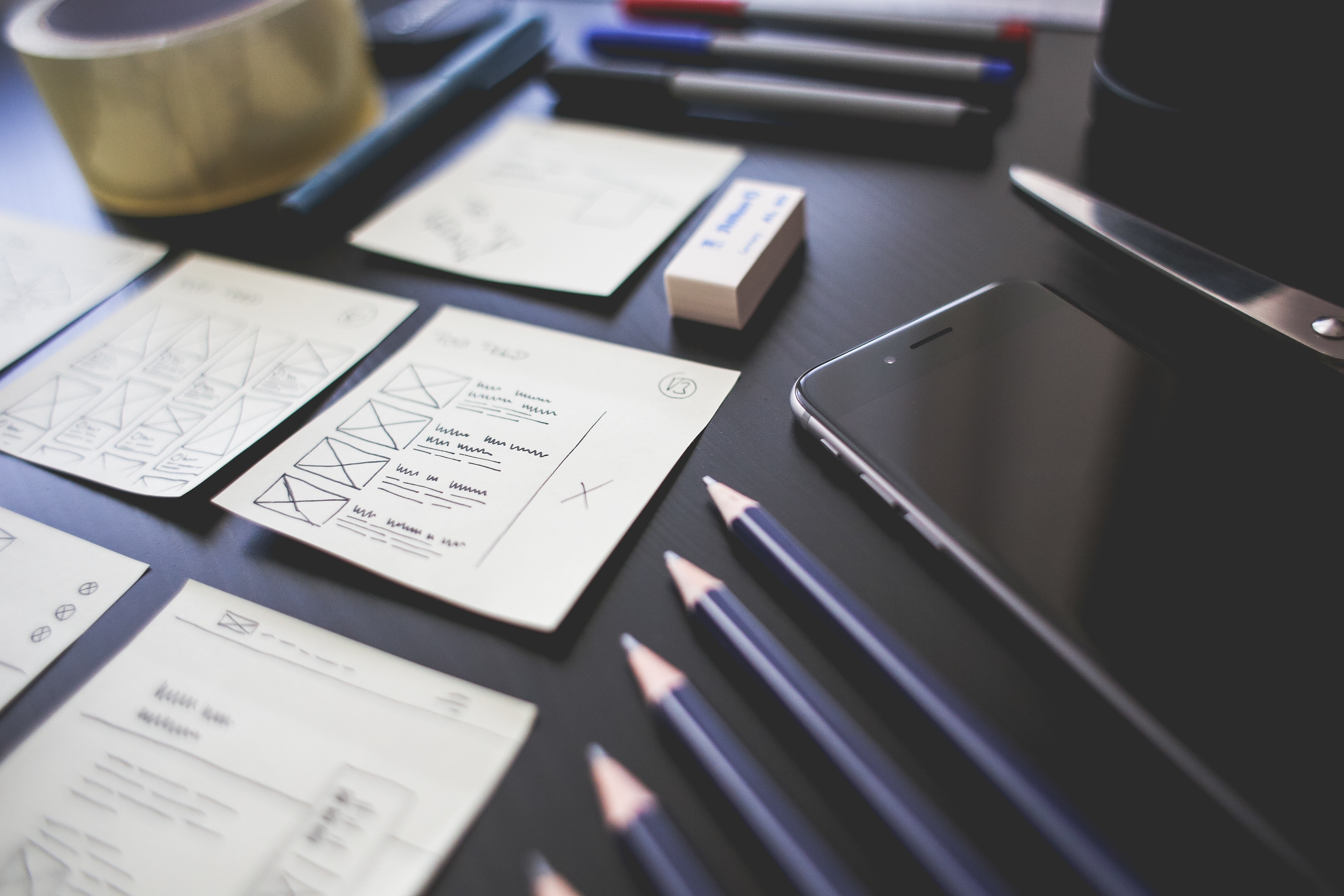 How Does Your University Prepare to Implement Curriculum Mapping?
Starting a curriculum mapping project can be a tricky business, and it can feel like a bit of a minefield knowing where to start and how much to take on.
But, in the era of the Teaching Excellence and Student Outcomes Framework, it might just be one of the most important tasks your university undertakes.
With Sofia, you've got all the tools you need to get the most out of curriculum mapping, from full version control, to progress tracking and access to resources.
All you need to do now is prepare for the implementation. But what does this mean? In our latest blog, we'll take you through the preparation process, step-by-step, and answer the most frequently asked question we come across.
What do you need to consider before you start?
To get the most from curriculum mapping, you need to ensure you're asking yourself the right questions at the outset. Identifying the goals and objectives of any mapping project is the key to its success. Without a defined direction, you're far more likely to overlook elements, or miss your objective altogether.
Here are some of the key questions your institution needs to consider when starting a curriculum mapping project:
1. Why are you mapping your curriculum?
Understanding the reasons behind your project is critical.
For instance, is your primary goal to enable students to gain a better view of your curriculum, or are internal reviews and updates more important? Perhaps external governance takes precedence? Either way, identifying your priorities will give you a clear picture of your overall objectives, and help to structure and guide implementation.
---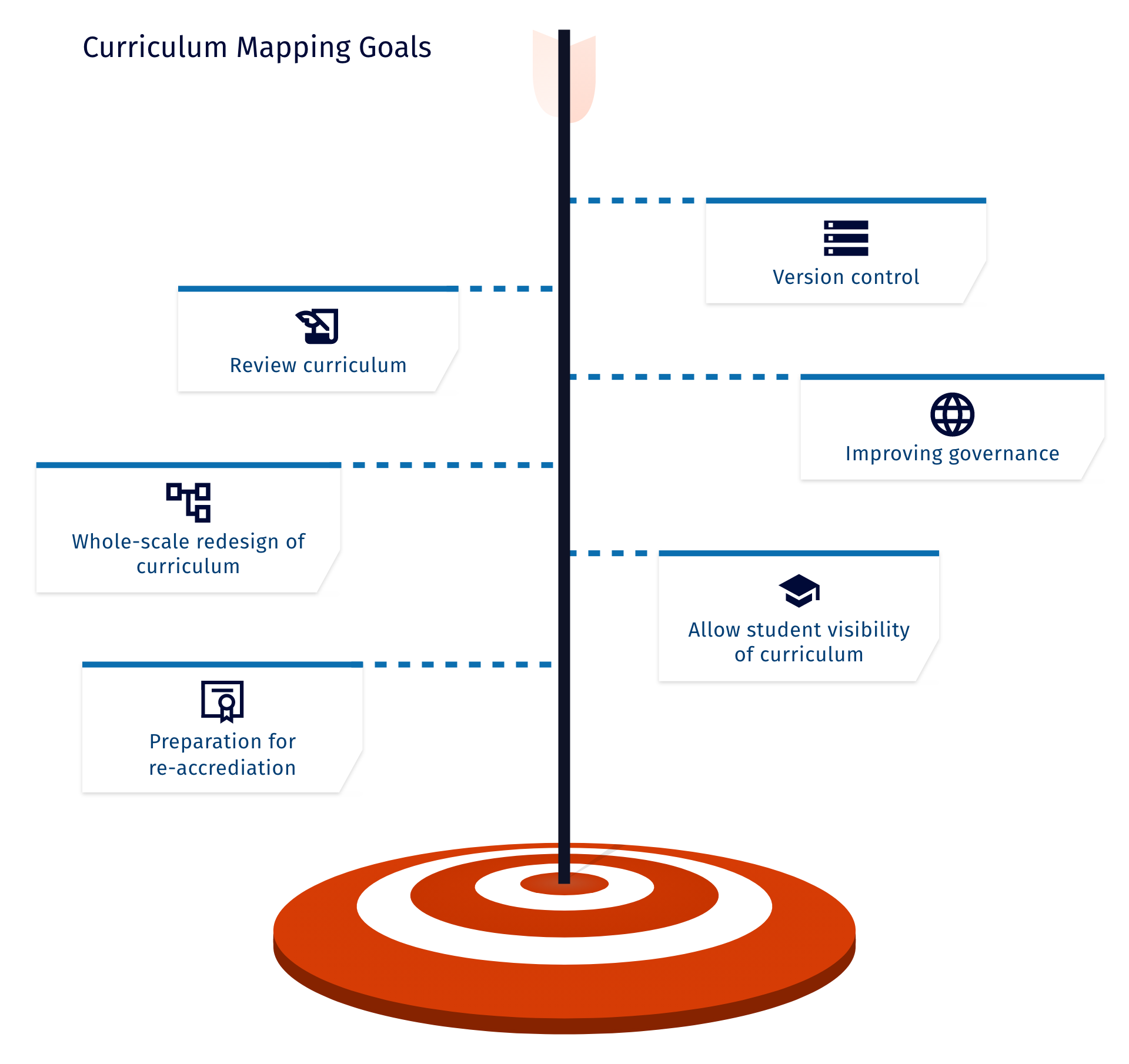 ---
2. What does the scope of the project look like, and how quickly do you want it completed?
It's important to set the scope of the project early on, as changes later on down the line can add significant challenges, not to mention require additional resources to achieve. And, in a similar vein, make sure you're not trying to rush the project; mapping a 3-year programme one year at a time can help to spread the workload.
Do you want to map curricula across multiple programmes, or multiple year groups?
---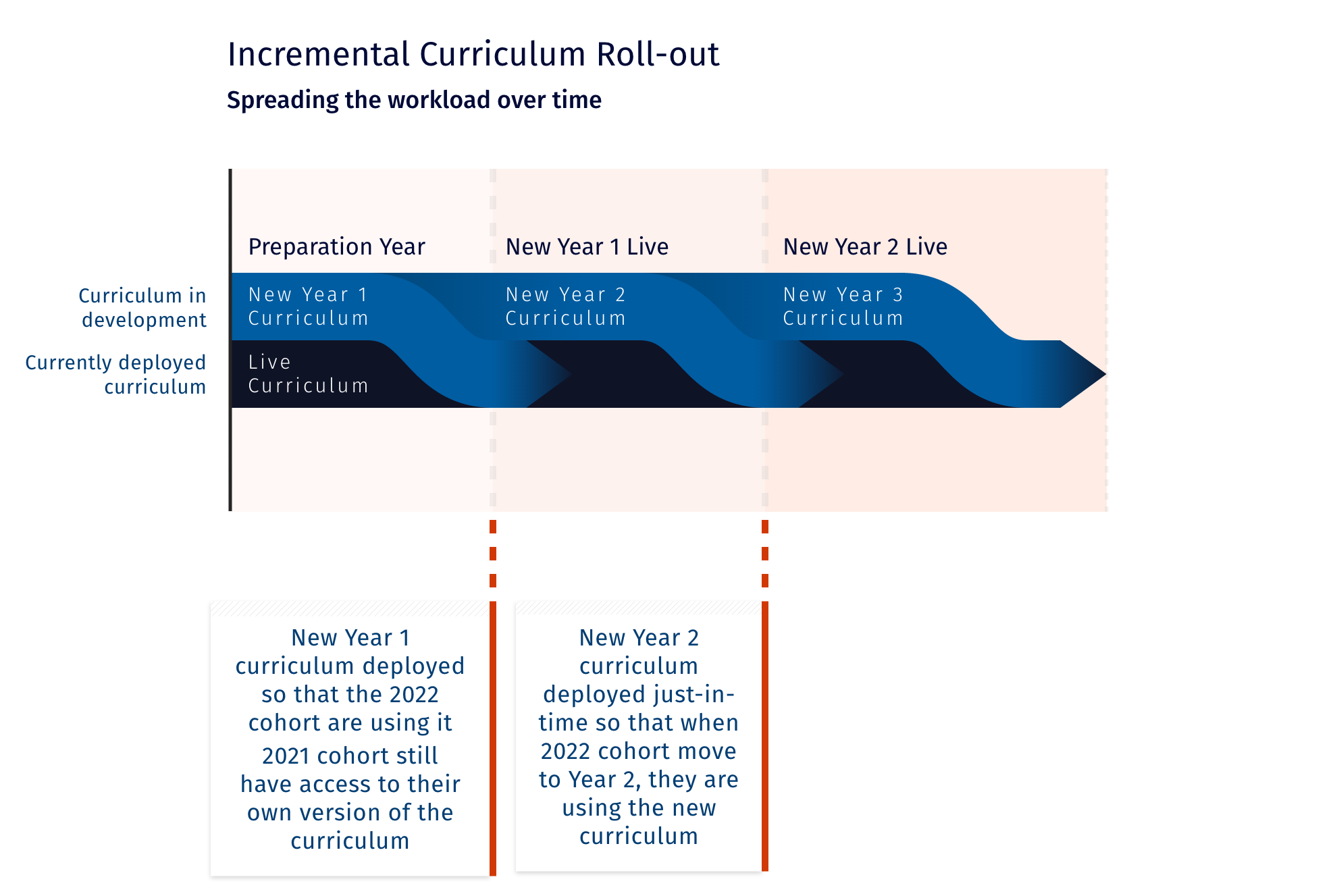 ---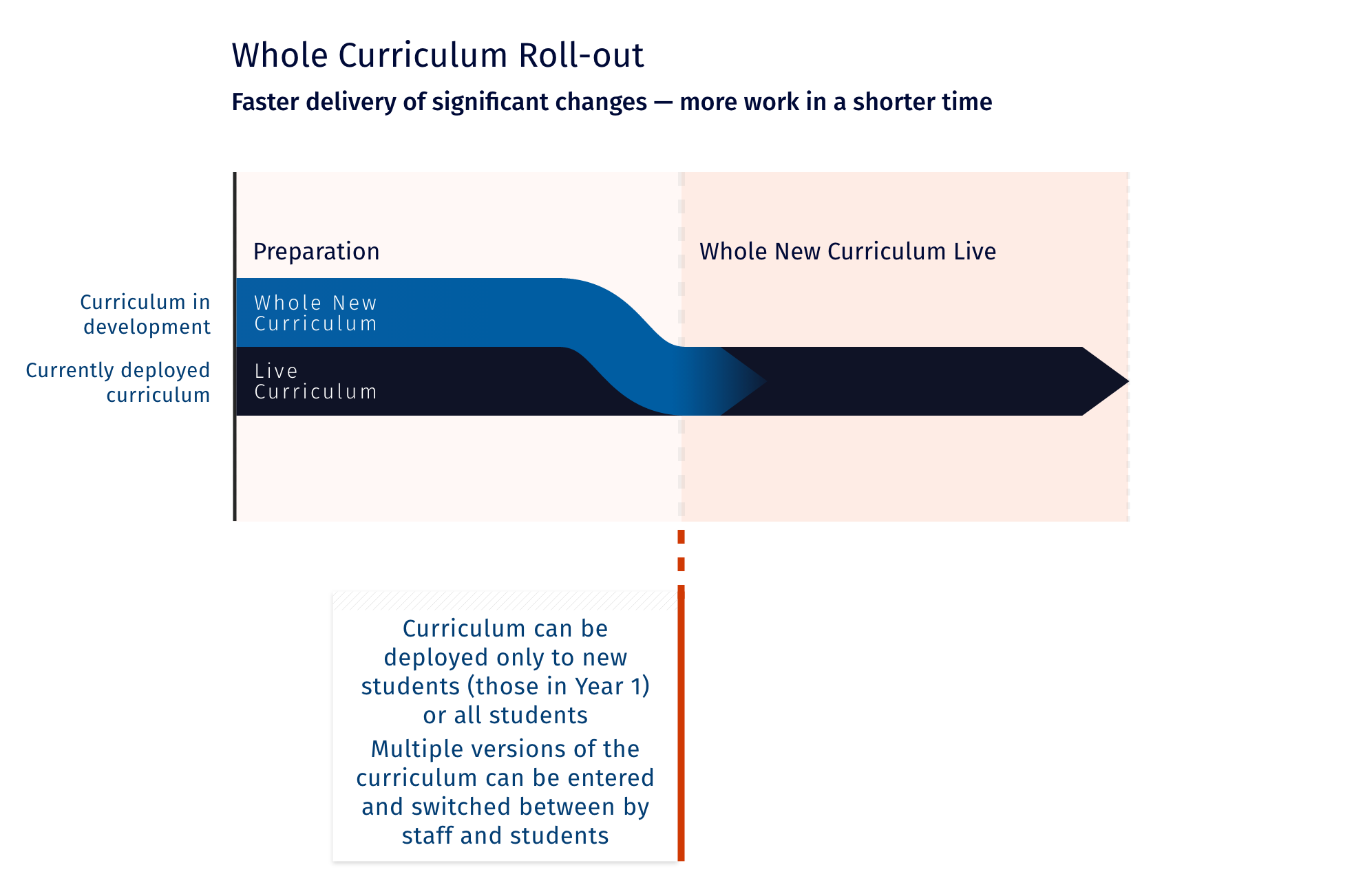 ---
3. What structure or format is your curriculum data in currently, and how is it used?
Is your data currently searchable? Is it digitised? Do you have access to all of your curriculum information, or does it sit in siloes with individual stakeholders?
All of these areas will impact the ease with which you are able to map your curriculum; the more centralised and digitised it is, the more straightforward the process will be.
4. If your data is not ready to be mapped in its current state, how long do you think it will take to prepare?
The answer to this question will very much depend on how much of the curriculum you want to map (see question 2). Are you mapping the curriculum for a year group, or an entire course? At this point, you should also have an understanding of the current state of your data (see question 3).
You'll need to give yourself a realistic time frame to complete this task; if your data is digitised and structured well, the process will be much smoother. However, unstructured or siloed data will inevitably cause setbacks.
5. How much time and effort are you able - or willing - to commit to a mapping project?
The amount of time and level of resources you have at your disposal will ultimately impact the scope of your project. Make sure you have a solid understanding of what's required and how you are going to move forward, and take the project at your own pace. The trick to the successful utilisation of curriculum mapping is not over-stretching yourself.
---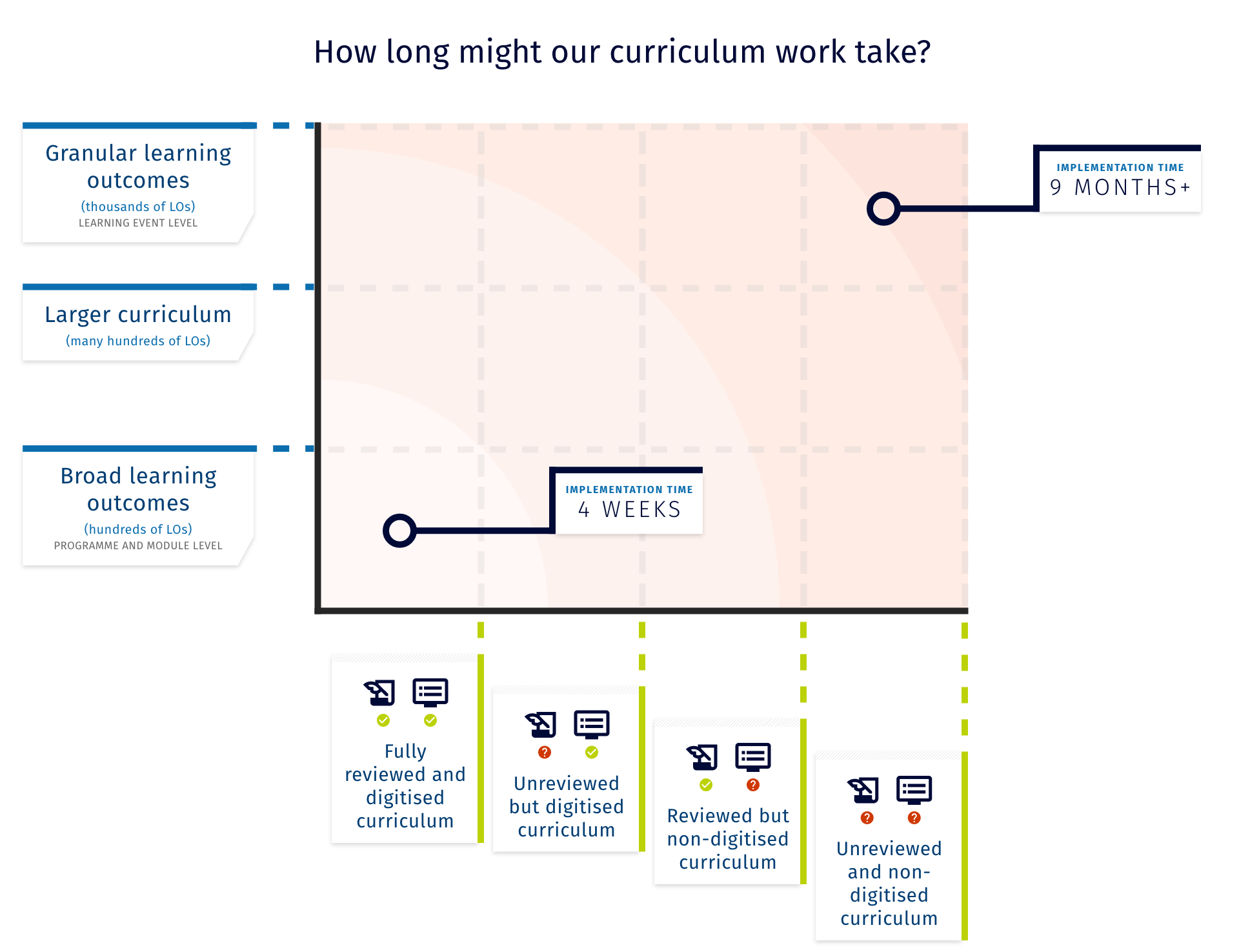 ---
Taking the next steps
Answering these five questions can help to prepare you and your institution for the implementation of your curriculum mapping project. It can also reveal any potential issues right from the start, meaning you're much less likely to be taken by surprise later on. Taking these steps to prepare can make the process much faster and more streamlined. And, most importantly, we can help.
When it comes to implementing Sofia, you won't be left to struggle on your own. Our expert consultants have a huge amount of experience applying our solution to various real-life curriculum reviews, and will work with you to analyse your data and determine the details of your programme. And, with 10 consultancy days at your disposal, you'll never be left to struggle alone.
For more information and advice on how your university can make the most of curriculum mapping, speak to the Sofia team today.